Share to: https://www.facebook.com/NubianRFID/ twitter
Honeywell NexWatch NexKey Quadrakey Format Epoxy Key Fob Compatible with KeyMate
Epoxy Key Fobs Format: NexWatch Honeywell
Compatible with NexKey, Quadrakey and KeyMate
Available for Logo, Numbering
Card Number: 1~4,294,967,295
Contact sales@nubian-rfid.com for more types of Epoxy keyfob.

These Epoxy Proximity Keyfob is compatible with Honeywell NexWatch and is programmed with Nexkey Quadrakey, KeyMate 32bit for Honeywell (NexWatch). Manufactured using genuine ATMEL products; and our internal workings are welded, not glued like inferior cards found elswhere. This item is programmed to your specifications and is designed for access control, event security, and time & attendance tracking. It includes a Limited Lifetime Warranty against errors in manufacturing. Save up to 60% with our high quality products over other brands.
The Nubian proximity Epoxy KeyFob is very durable and is perfect for placing on a keyring for even greater convenience. Contact seller for different types key fob details.
This Proximity keyfob is in the NexWatch Honeywell NexKey Quadrakey 32bit Format. The internal Card Number can be any number between 1 and 4,294,967,295. Please email us if you need help determining the correct Starting Card Number.
How to order NexWatch Honeywell NexKey Quadrakey 32bit Compatible Card?
The Nubian Epoxy Key Fob is very durable and is perfect for placing on a keyring or elastic tie for even greater convenience. The dimensions below: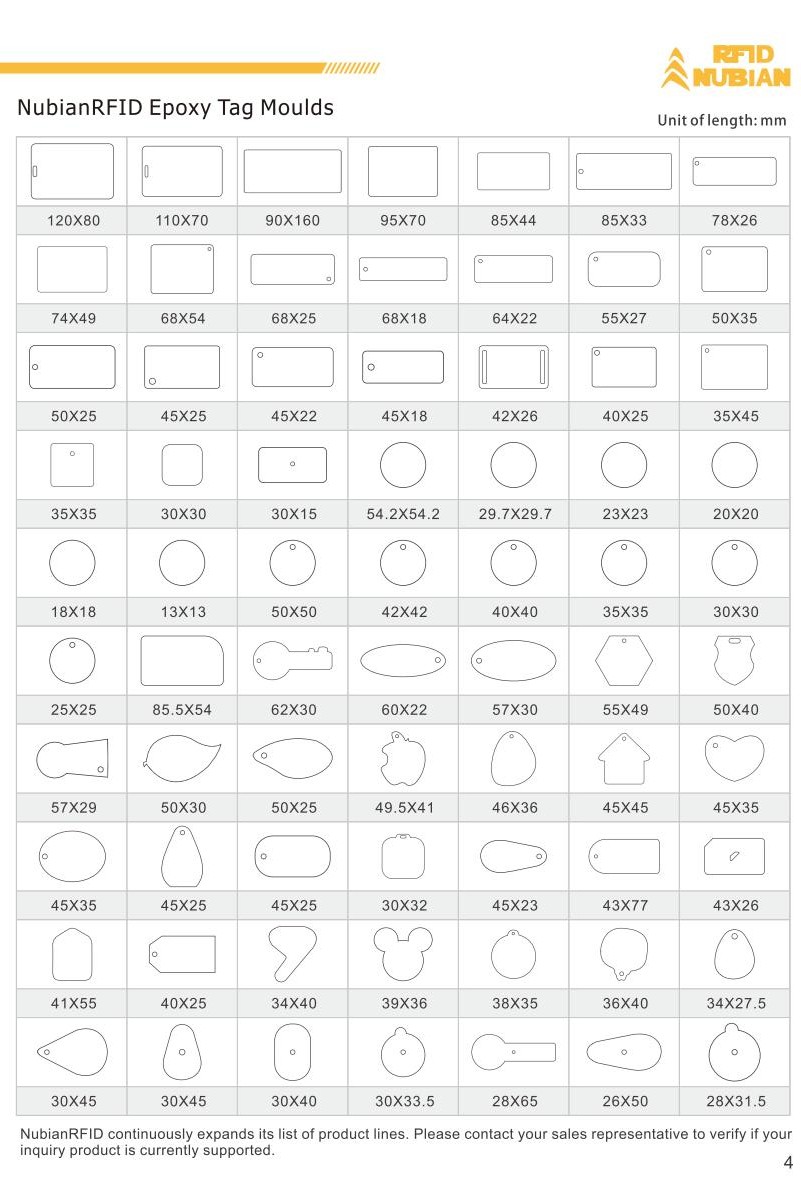 Related Products below products are compatible with the Honeywell NexWatch NexKey Quadrakey 32bit Format. Perhaps you would like the convenience of being able to use a KeyFob on a keychain or Wristband that matches your card.
Standard orders typically ship within 24 hours with DHL Express, Priority, or First Class, worldwide shipping.
With a commitment to excellent customer service, and the best prices in the industry, Nubian-RFID.com will help meet your Access Control and Security needs. If you have any questions or need help ordering, please email us sales@nubian-rfid.com.
QuadraKey , 2Smart Key , NexKey , KeyMate
The complete family of Honeywell digital credentials, clockwise from front:

NexKey , KeyMate Proximity Key Fob, QuadraKey , and 2Smart Key.
When Honeywell invented proximity access control technology in 1972 it revolutionized the security industry. Because of its convenience, dependability, enhanced security, low Designed for use with the award-winning DigiReader Series maintenance, and high end-user acceptance proximity has Digital Proximity Readers, Honeywell's digital cards provide become the most desired access control technology available. some of the longest read ranges available for passive proximity Honeywell's latest innovations in access control technology cards.
The cards are powered by the reader; they require include: multiple-technology ISO-compliant cards, low-cost neither batteries nor maintenance. Sturdy, world-class proximity badges, and long-range proximity cards. Each card construction, advanced technology and unique numbers for provides the convenience of hands-free access, while acting as each card make them virtually impossible to counterfeit. a key to a secure and dependable access control system.
KEY FEATURES 
---------------------------------------------------------------------------------------------------
Advanced digital proximity technology from the company that invented proximity access control

Passive proximity technology requires no batteries and helps assure each card will provide years of service with no maintenance 

"No-hands" access provides ultimate convenience for cardholders

Meets or exceeds the most demanding RF signal regulations

Cards can be read through wallet or purse




Virtually impossible to counterfeit or duplicate

Support for multiple technologies enhances security and flexibility



Easy customization of individual cards by user or by authorized Honeywell

Dealer 

Compact size easy to transport

KeyMate™ is easily fastened to any key ring or chain 

Makes access more convenient without compromising security 

Choose the card that best suits the needs of specific applications - QuadraKey multiple-technology ISO-compliant card  - 2Smart Key contact smart card plus proximity - NexKey low-cost, high-feature proximity badge - KeyMate , single slot for executive key fob
Digital Cards & Keyfob
QuadraKey , 2Smart Key , NexKey , KeyMate
FEATURES AND SPECIFICATIONS
QuadraKey Multiple-Technology, ISO-Compliant Card
QuadraKey™ allows facilities to integrate multiple applications in one ISO-compliant card. QuadraKey™ supports proximity, magnetic stripe, photo ID with color imaging on both sides, bar code, and smart chip insertion in a package that has the same dimensions as a credit card.

2Smart Key™ Contact Smartcard Plus Proximity

The 2Smart Key™ offers the convenience of low-frequency proximity and the flexibility of an embedded contact smartchip technology with a read range of up to 18" (46cm). It offers all the flexibility of the QuadraKey™ (proximity, photo ID, etc.) plus the smartchip in addition to providing graphic quality surface for use with direct image printers. In addition to its physical access capability, 2Smart Key™ is ideal for multiple applications that call for smart card technology which include, logical access control, vending, restaurant, library, student card, biometrics and storage.
NexKey™ Low-Cost Proximity Badge
NexKey™ is a badge that brings Honeywell's advanced proximity technology into the price range of any company.
KeyMate™ Key Fob
KeyMate™ is a proximity credential that packs today's most advanced passive proximity technology in a credential that is small
enough to fit on a key chain. With the same award-winning design as Honeywell's DigiReader® Digital Proximity Reader, KeyMate™ is as attractive as it is durable. Covert, attractive, and sturdy, KeyMate™ is ideal for use as an executive credential, or in any application that requires the ultimate convenience in hands-free access technology
ORDERING
92040025000 QuadraKey™ Card with Magnetic Stripe
92940025300 QuadraKey™ with Magnetic Stripe and No Logo
92940025400 QuadraKey™ Card with No Magnetic Stripe
92950025400 Thicker QuadraKey™ with No Magnetic Stripe
92040035300 QuadraKey™ Card with 1K Mifare Chip
92040200000 NexKey™ Digital Proximity Card w/Blue Skin & NexKey Logo
92040201000 NexKey™ Digital Proximity Card w/White Skin & NexKey Logo
92040400000 KeyMate™ Keyfob