NS16 915MHz UHF RFID Silicone Wristband
NS16 RFID bracelet is an IP68 waterproof UHF RFID transponder . Using Monza 4QT chip have a best performance. It's the best reading distance RFID wristband model can reach 2m when wearing on wrist.These wristbands used for RFID access control in resort, S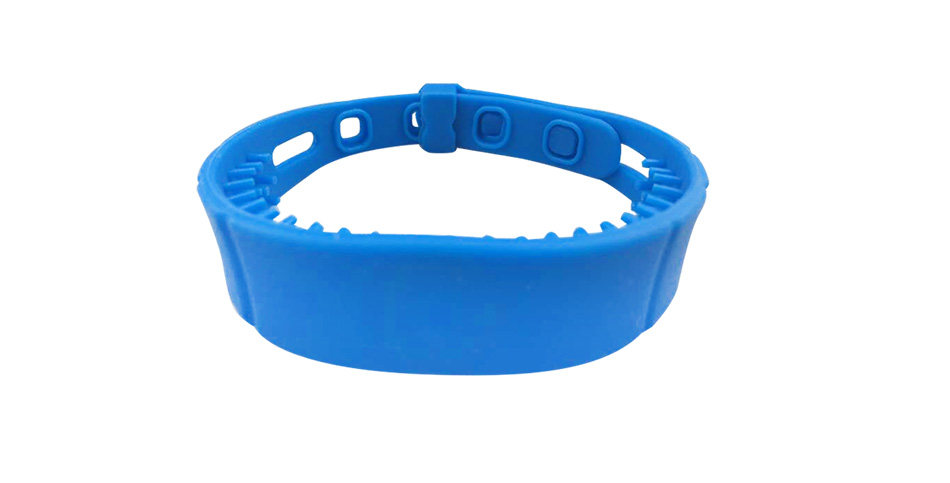 Specification:

Material: Eco-silicone

Sizes (Inner Diameter): Adjustable

Colors: Red, Pink, Blue, Green, Black, White, Yellow, Orange, Purple or custom pantone colours

Personalized: Logo printing, Serial number, QR code or Encoding etc

Storage temperature: -30 to 120 degrees C

Operating temperature: -30 to 100 degrees C

Operating Frequency: UHF(915MHz)

Available RFID Chip types:

915MHZ UHF Chip

MONZA 4QT ISO/IEC1800-6C

Reading Distance: 2~6M

Applications: NS16 RFID bracelet is an IP68 waterproof UHF RFID transponder . Using Monza 4QT chip have a best performance. It's the best reading distance RFID wristband model can reach 2m when wearing on wrist.These wristbands used for RFID access control in resort, Sauna SPA. Trade show badges, marketing events and membership. Like 24hours gym access control for members, music festival water parks cashless payment.

NUBIAN INTERNATIONAL RFID product customization and manufacturing services. Providing PVC cards, RFID contactless cards, RFID takens, RFID wristbands, RFID keyfobs, tags & lables and RFID antenna customization.
Our mission is to offer highly competitive worldwide pricing backed up with exemplary quality and service that is unrivalled in the RFID industry.