New RFID Proximity fiberglass key fob from NubianRFID
2019-09-02
NubianRFID new NK01-FR4 keyfob is made of fiberglass and epoxy. Durable material made fiberglass keyfob excellent performance. Composite material composed of woven fiberglass cloth with an epoxy resin binder. The fiber on surface looks Kind of like carbon fiber product very nice.
This fiberglass Keyfob very popular in Europe. Supported: LF Proximity, HF Chip types.
125KHz LF support: TK/EM4100, EM4305, T5577 +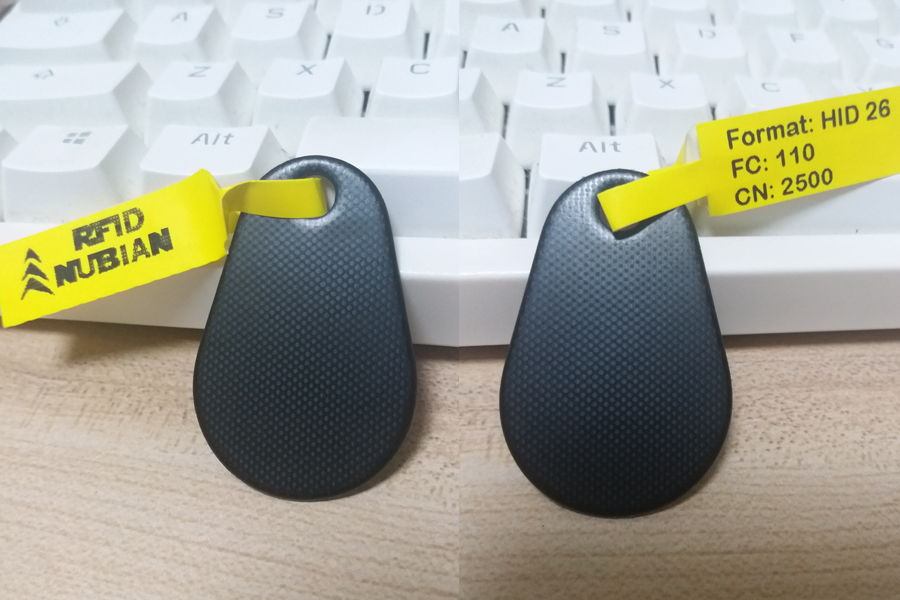 26-bit H10301 comparable to HID
26-bit Kantech ioProx XSF
26-bit Farpointe Pyramind and MAXSecure
26-bit AWID format compare to GR-AWID
32-bit A10701 AMAG fromat
32-bit Honeywell(Northern) NexKey Quadrakey
34-bit N10002 Honeywell OmniProx
34-bit A14001 PassPoint Ademco
36-bit C15001 Keyscan
35-bit comparable to HID® Corporate 1000
37-bit H10302 comparable to HID
37-bit H10304 comparable to HID
40-bit C10106 comparable to GE CASI-RUSCO
50-bit RBH 50
HF 13.56MHz support: Mifare classic 1k/4k, NFC chips, Ultralight EV1, NTAG213/215 etc..