RFID Card Reader Show Shenzhen International Internet of Things Exhibition 2019
2019-08-03

2019(12th) Shenzhen International Internet of Things Exhibition was held on July 30 - August 1, 2019
Date:9:00 am -5:00 pm July 30, 2019
9:00 am -5:00 pm July 31, 2019
9:00 am -3:00 pm August 1, 2019
Venue:Shenzhen Convention & Exhibition Center,Hall 1, 6, 9
Organizer:Ulink Media
Website:www.iotexpo.com.cn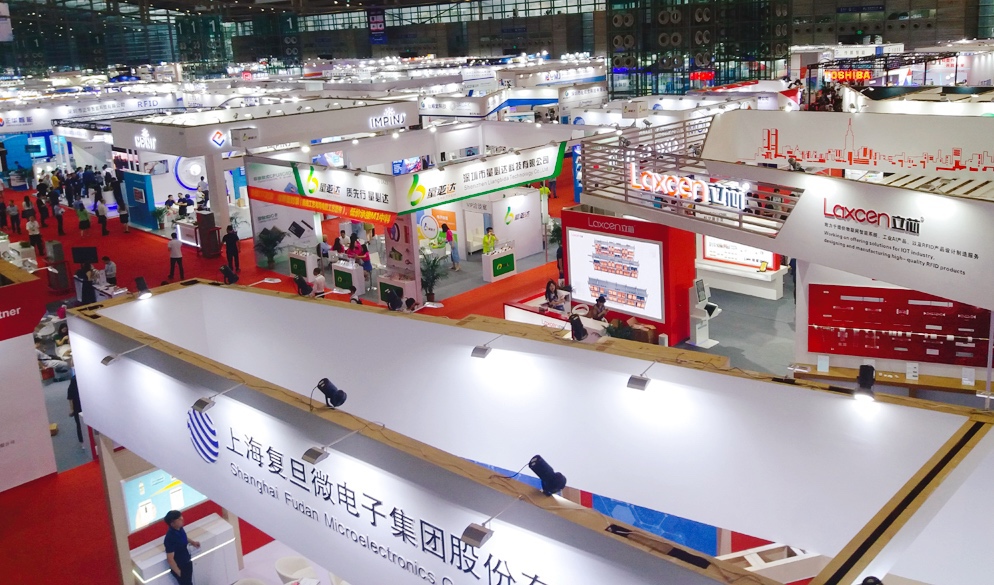 RFID:
1. RFID Chip (Compliant with LF, ISO15693, ISO14443, ISO18000 and EPC standards).
2. RFID label antenna (made of aluminum, sliver, copper, and etc), productive machine of RFID label antenna.
3.RFID standard cards or RFID labels.
4. Special RFID tags (with special form, or applied in extremely environments, such high temperature, high pressure, metallic and chemical environment).
5. Manufacturing machine of RFID card or labels (such as RFID label converter, card converter, detecting machine), battery, conductive sliver paste, microwave absorbing materials, permeability magnetic material and R RFID testing and measuring devices.
6. RFID reader chips (UHF, HF, LF, compliant with ISO standards or protocols).
7. RFID reader module (UHF, HF, LF, compliant with ISO standards or protocols).
8. RFID reader (UHF, HF, LF, compliant with ISO standards or protocols).
9. RFID reader antenna (UHF, HF, LF).
10. RFID handheld Reader, PDA, Forklift-mountable RFID reader.
11. Active RFID products and systems (433MHz, 900MHz, 2.45GHz, 5.8GHz active tag, reader, antenna and system).
12. RFID middleware.
13. NFC technologies and products Smart Card Products Chip Manufacturing Design, research and manufacturing of IC card chips; wafer chips manufacturing technologies and raw material.
Smart Card:
1. Smart Card Manufacturing
Contact and contactless IC cards and combined IC cards, CPU cards, memory cards, unusual cards, IC cards and module manufacturing; protruding printing, lamination and mold pressing of IC cards; customized image identification of IC cards; IC module converters.
2. Manufacturing material of cards
PVC cards, plastic cards, PET cards, reprintable memory cards, inks, films, and etc.
3.Smart card reader
Magnetic card compliant with PBOC 2.0, ATM and credit for load, IC card cash register, secure access control of computer and internet, IC card detection technologies and devices; access control and IC cards, IC card security testing devices, all kinds of external card readers, and POS terminals.
4. POS equipment
Handheld POS machines; Network POS machines; Phone POS machines; Mobile POS machines; WeChat POS machines; POS-PDA; Mobile phone swipe card chip; Charger / Battery; Function module; Functional system; Other spare parts.
5. Printing Equipment
Thermal printers; Dot matrix printers; Bar code printers; Ticket printers; Card printers; Cutter printers; Print accessories; Other printing equipment NFC technology and products; Mobile payment products and networks; Internet finance, Third party payment, Mobile finance, etc.
6. System Integration
Various types of IC card systems, especially for all-in-one card (all-purpose card) system.
7. Software Developer
Including the design and development of COS, IC card application software, security technology design and development.
8. Other Intelligent Identification product and system
Bar Code System includes bar code label, printer, scanner, software. Biometric Identification, such as fingerprint identification, intelligent face recognition, iris identification, palm print identification.
Sensor
Wireless Communication
Positioning Technology