HF UHF Aluminium Etching Antenna Label Sticker
2018-11-12
Aluminum Etching Antenna Structure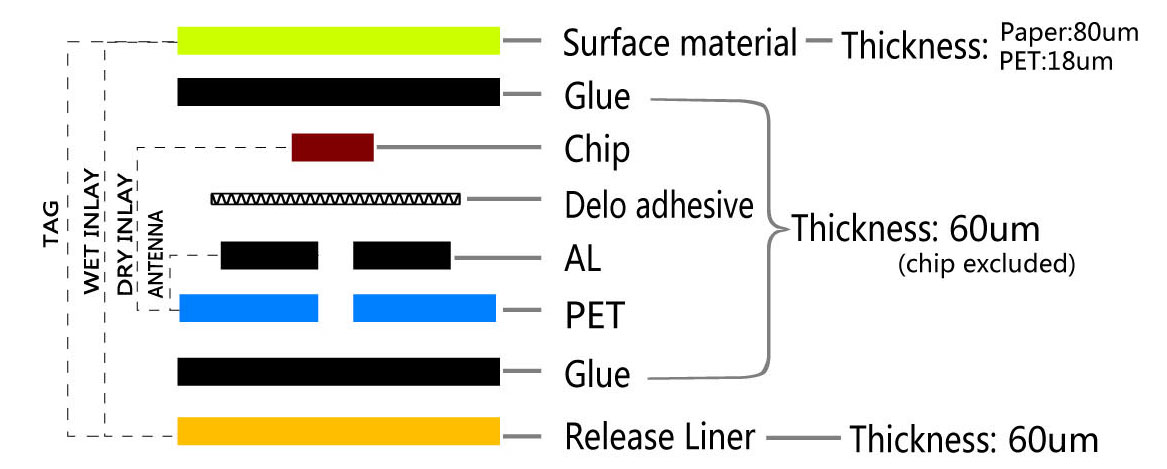 RFID Aluminum Antenna Contact High Frequency 13.56MHz and Ultrahigh Frequency 860~960MHz Chip.
High Frequency Frequency 13.56MHz Chip cover Mifare Class 1k , Mifare Class 4k, Fudan 1k, Fudan 4k, Mifare Desfire 1K, Mifare Desfire 4K, Ultralight EV1, Ultralight C,
NTAG213/215, Icode , etc High frequency RFID chips.
860~960MHz Ultrahigh Frequency cover Alien Higgs 3, IMPINJ Monza 4, NXP UCODE 7 etc Ultrahigh Frequency Chips.
Aluminum Antenna can form to Inlay, Wet Inlay, PET Label Sticker and Paper Label Sticker.
RFID Label Sticker Using on:
RFID Jewelry Management RFID CD Dis Management NFC Phone Tag RFID Tamper-Proof NFC Label
RFID Library Tag RFID Supply Chain Management